Inviting! Idyllic simplicity! Now that's Caribbean! Oh! That's Ridge Bay Chateau!
Perched on an enchanting ridge overlooking the bay, revealing the most scenic, uninterrupted view of the Caribbean Sea, this charming, private two cottage property is situated in Jamaica's most delightful and unspoilt tourist destination, Portland.
As breathtaking as Ridge Bay Chateau is to first-timers, it never fails to elicit oohs and aahs even from seasoned repeat visitors. The wondrous world of nature captivates even from the depths of the ocean as endangered species, manatees, like fairytale mermaids, find winsome retreat in this peaceful slice of paradise.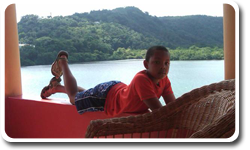 A quaint Jamaican retreat, Ridge Bay Chateau charms with its simplicity and endearing Caribbean colours and décor.
Welcome to the club of delighted visitors (see Testimonials Page) who treasure fond memories of their Jamaican getaway inspired by the idyllic retreat that is Ridge Bay Chateau.
Ridge Bay Chateau: Retreat to sheer bliss…. You deserve this.
---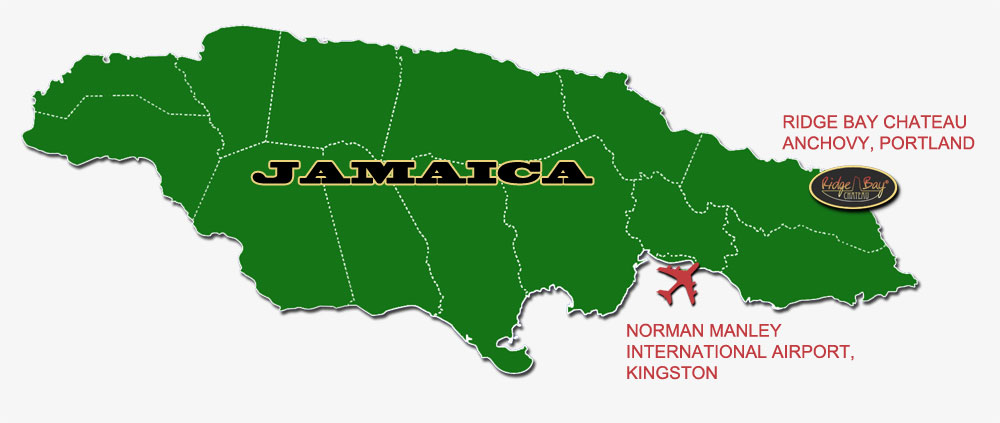 Ridge Bay Chateau is located in Anchovy, Portland.
Near Trident Castle. Five to ten minutes from Port Antonio